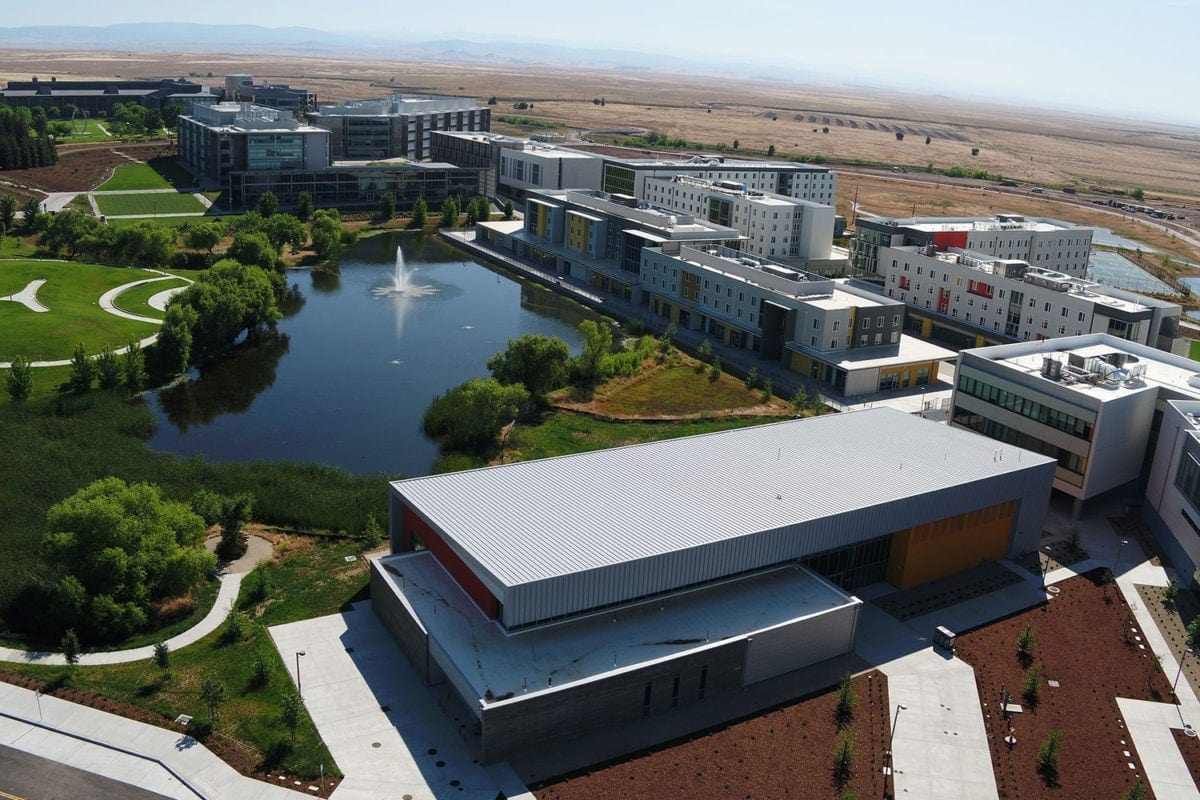 A new chapter began at UC Merced last June with the completion of the massive $1.3 billion Merced 2020 Project, an extensive expansion of the campus' physical space and capacity. The project includes student housing, classrooms, teaching and research space, student wellness and counseling facilities, and recreational spaces. Delivery occurred in three phases beginning in mid-July 2018, with the second phase finished in mid-2019.
This landmark project is the largest public-private partnership social infrastructure project completed in U.S. history and will enable the UC's newest and fastest-growing campus to accommodate up to 10,000 students. The P3 development team, which banded together under the banner of Plenary Properties Merced (PPM), was led by developer and equity provider Plenary in partnership with Webcor; Skidmore, Owings & Merrill LLP, the lead campus planner; and Johnson Controls Inc, which is responsible for operations and maintenance.
The UC Merced 2020 project has been recognized with numerous awards, including the 2017 Infrastructure Journal Global Award, a 2016 P3 Award, a Public Sector Champion Award from the Performance-Based Building Coalition, and a 2017 award for P3 Social Infrastructure Project of the Year.