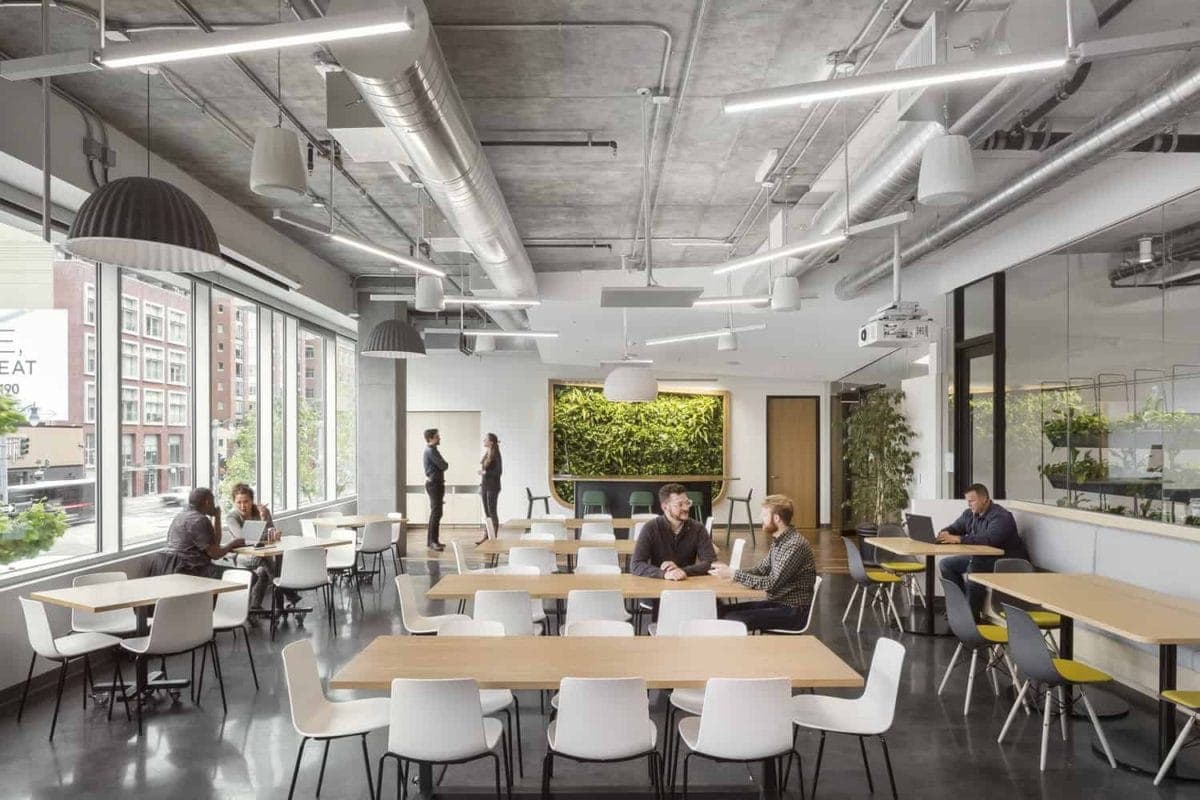 After undergoing an extensive renovation, Webcor's San Francisco office officially received WELL Gold Certification in 2020 – earning a total of 67 points!
Achieving certification was no easy feat: The process involves coordination in early design, thorough operational oversight with extensive on-site performance verification. A team of dedicated individuals from Webcor's sustainability, core and shell, and self-perform teams joined forces to turn this idea into a reality.
Prioritizing the health and wellness of our employees, the office features an array of mindfully designed elements – including health-responsive lighting, exceptional air quality monitoring, and over 575 plants. The space includes 130 square feet of green wall spanning two unique walls and repurposed rebar planters hold rows of plants throughout the workspaces.
With a WELL Gold Certification now under our belts, Webcor joins a small group of industry leaders who have recognized the importance of building wellness. Webcor is only the 16th office in California to achieve WELL Gold certification – exemplifying Webcor's steadfast commitment to improving the employee experience.