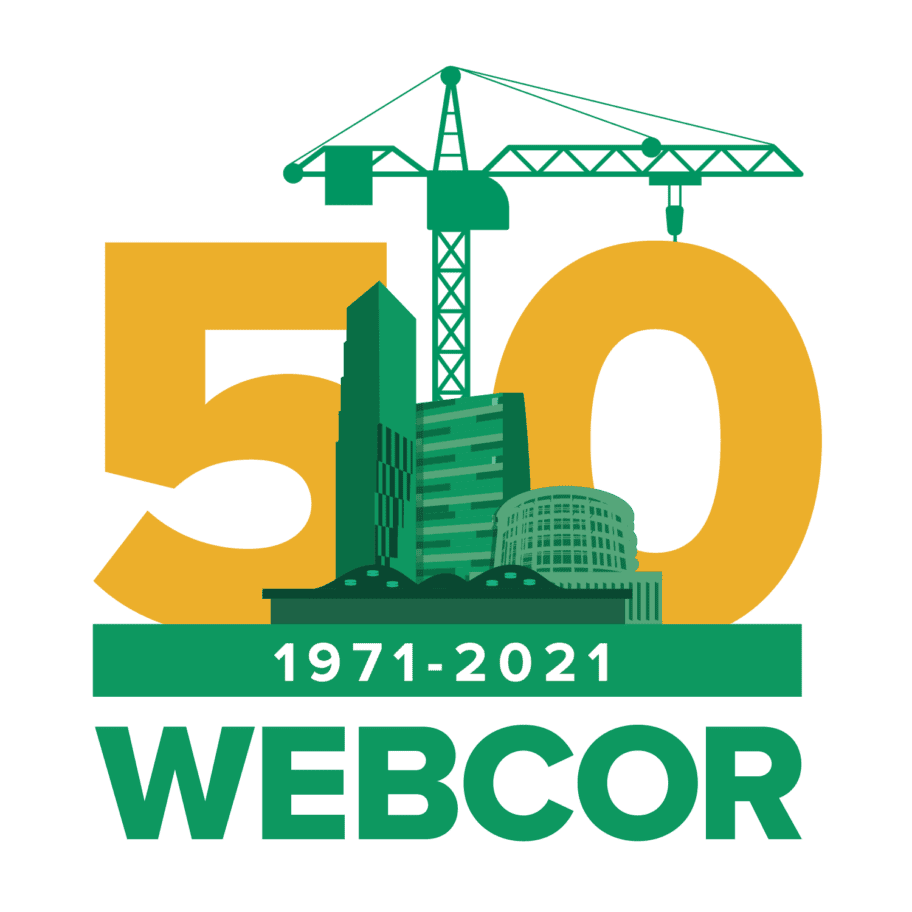 Celebrating 50 Years of
15 DAYS OF WEBCOR
A Daily Look at Webcor Highlights
The countdown is on! Over the next 15 days, join us for a journey through Webcor's 50 years of business. Each day, a new milestone or fun fact will be revealed. Make sure to check the site on a daily basis daily for new content!
MILESTONES
A Timeline of Notable Events in Webcor History
Brush up on your Webcor history with a chronological look at the company's timeline! Beginning with our founding in 1971, the timeline covers significant milestones and highlights from our 50-year history.
BY THE NUMBERS
What 50 Years Can Build
As Webcor reaches 50 years, we look back at the numbers and statistics that have defined the last five decades. From our total employee count to the number of market sectors we've worked in, Webcor by the Numbers offers analytical insight into our history.
WEBCOR IN THE COMMUNITY
It's Where We Live and Work
Community is one of Webcor's core values and is embodied by Webcorians every day. From volunteering at the foodbank to delivering PPE to frontline medical workers, Webcorians are always seeking ways to better our local communities.
YOUR STORIES
Tell Us about Your Time at Webcor
It's estimated that the average person spends over 90,0000 hours at work. If you work at Webcor — or have worked with Webcor in the past — we invite you to share your Webcor story.
WEBCOR AT 50 PODCAST
Webcorians Share Their Memories and Insights
Welcome to Webcor at 50, a podcast that reflects on Webcor's 50 years in business through interviews with a broad range of current and former Webcorians — from Webcor's founders to project superintendents. Interviewees share stories, advice, and anecdotes as Webcor marks this milestone anniversary and we look towards the next 50 years.